Despre joc: >platforma: PC Online >gen de joc: fantasy MMORPG (Massively Multiplayer Online Role Playing Game)
>producator: Webzen, Inc.
>distribuitor: Webzen, Inc.
>data lansarii: 6 octombrie 2003
Poveste:
Mult timp a trecut de cand Vechiul Imperiu Mu a pierdut cotrolul deplin
asupra Continentului. Cum puterea central-guvernamentala a lui Mu a
inceput sa scada, lorzii feudali au inceput sa incerce sa preia
controlul Continentului, distrugand fundatziile societatii lor. Asa cum
oamenii mici au incercat sa devina mai puternici, razboaiele civile au
distrus frumosul continent si o umbra intunecata a cuprins tot
tzinutul. Mai exista o singura speranta pentru Taramul lui Mu si anume
descoperirea celor 8 Pietre Sacre care au fost imprastiate de-alungul
continentului. Dar cine va fi destul de curajos si puternic sa
reuseasca in salvearea lui MU?
Caractere: =>Dark Knight / Blade Knight/Blade Master
Defensive Skill: A special skill that reduces damage by 50%. Useful at the time of being besieged by many monsters.
View
Falling Slash: The Hacking skill - dashing into combat with huge
jumping power - can be attempted at distances greater than other
skills. Can cause damage twice as high as general damages. Mana
consumption is quite high.
View
Cyclone: A virtue of the Double Blade and Light Sword. The sword is
flung left and right at great centrifugal force - cutting monsters in
two.
View
Lunge: Using the Legendary Sword, Gladius or Katana, a fast stabbing offense can be unleashed on your enemy.
View
Uppercut: A repeated attack on an enemy from the bottom up with a blade.
View
Slash: The use of both blades, Giant Sword or Crystal Sword, to cut at an enemy.
View
Impale: A penetrating attack that can only be performed while on a mount.
View
Twisting Slash: This ability allows you to throw your weapon 360 degrees around the player hitting all monsters within range.
View
Death Stab: Knights use this stabbing ability with added strength from
the elements to deliver a strong decisive blow to all enemies.
View
Greater Fortitude: When a knight uses his energy, he can muster his
inner strength to raise his vitality giving him the strength to battle
tougher foes.
View
Rageful Blow: Knights take their weapon in hand and strike it to the
ground delivering a massive blow affecting all neighboring enemies.
View
Este
un caracter mai mult de lupta, foarte bun la bataie. Nu ataca monstrii
sau alte caractere la distanta. El poate folosi majoritatea armelor din
Mu cum ar fi swords, axes si spears. Primeste 5 puncte pe level
=>Dark Wizard / Soul Master/Grand Master
Teleport: Teleport allows you to warp short distances anywhere within
the screen, evading attacks or even bypass walls. NPC's store item.
View
Evil Spirits: Wizards summon the spirits of the undead, this spell uses
these evil spirits damaging and devouring enemies in the screen
View
Aquabeam: This powerful beam is made with the power of the water element. It attack's multiple foes in the path of this beam.
View
Nova: The strongest Spell in the game, Wizard can concentrate all their
energy into themselves and release it in one gigantic powerful blast
hitting surrounding mobs and players alike.
View
Este un caracter bazat pe vraji. Primeste 5 puncte pe level.
=>Elf / Muse elf/High Elf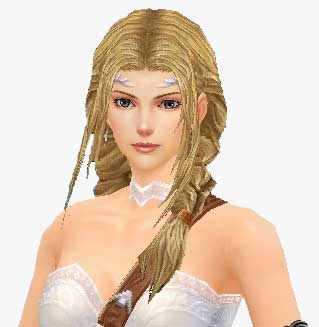 Infinite Arrow: Added to skill tree when ascension to Muse Elf is
complete. Cannot be attributed to another player and can only be used
by owner. During the time the skill is used, arrows do not lose any
durability. During the time the skill is used, the section that
previously showed the number of arrows now shows "Infinity Arrow ON".
Heal: This is a healing spell that increases a characters HP when it is
cast on them. The healing power of this spell increases with the amount
of energy the Elf contains.
View
Attack Buff: This spell increases the Attack Strength of any character
it is cast on. This spell power increases with the amount of energy the
Elf contains.
View
Este un caracter bazat pe lupta la distanta cu arcul.
=>Magic Gladiator/Duel Master
Power Slash: Magic Gladiator's strong enough to wield certain weapons
and use the Skill of Power Slash. Balls of energy shoot from the blade
hitting multiple targets at one time.
View
Fire Slash: When a Magic Gladiator uses Fire Slash, they attack at such
speeds that they burn the very air in the path of his blade. This skill
leaves opponents confused and easier targets.
View
Este o combinatie intre Dark Wizzard si Dark Knight. Poate folosi si
vraji si arme. Il puteti crea cand ajungeti cu alt character la lvl
220. Primeste 7 puncte pe level
=>Dark Lord/Lord Emperor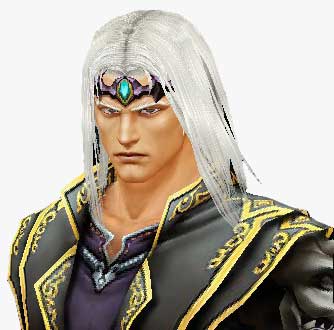 Fireburst: An attack using Chains filled with magical powers, that is
easily the most convenient spell for all Dark Lords. Este un caracter
bazat pe energy si strenght.Are un dmg foarte mare.
View
=>Summoner
Este al 2-lea personaj feminin din joc,are unele skiluri de la DW dar
si cateva skiluri proprii. NOTE:Nu am detaliat foarte mult
caracteristicile fiecarui personaj deoarece le ve-ti descoperii
singuri. NOTE:Puteti trece la urmatoarea clasa terminand questurile
disponibile pentru clasa curenta.
=>Evenimente
>Blood Castle
Pot
intra maxim 15 jucatori si poate dura pana la 15 minute. Trebuia sa
ajutati ingerul ranit sa-si recupereze arma. Cand incepe eventul marge
pe pod pana cand ajungeti la castel; dupa ce omorati numarul de monstri
specificat spargeti poarta omorati pana la 10 monstri "Spirit Sorcerer"
(in functie de nr de jucatori intrati in Blood Castle) ca sa puteti
distruge statuia. Dupa ce distrugeti statuia pica arma ingerului. In
momentul cand ii returnati arma Blood Castle event se termina, primiti
2 jewel of chaos, zen si experienta >Devil's Square
Pot intra maxim 20 de jucatori si dureaza 20 min. Trebuie doar sa
omorati monstrii. La finalul eventului se face clasificarea jucatorilor
in functie de experienta obtinuta si sunt premiati cu zen >Invazii
La fiecare 45 minute Kundum trimite invadatori, "Golden Monsters".
Acestia sunt in numar de 8 si apar in Lorencia (golden goblin-apare tot
timpul; golden dragon-atunci cand este specificat), Noria (golden
goblin-apare tot timpul; golden dragon-atunci cand este specificat),
Davias (golden taikan-apare tot timpul; golden dragon-atunci cand este
specificat), Atlans (golden titan-apare tot timpul), Tarkan (golden
lizard-apare tot timpul).
Din "Golden Monsters" pica Box of Kundun care contine itemi excelenti. Sunt 5 tipuri de Box of Kundun:
BOK+1 (pica din golden goblin)
BOK+2 (pica din golden taikan)
BOK+3 (pica din golden dragon)
BOK+4 (pica din golden lizard King)
BOK+5 (pica din golden Tantalos)